the first step of getting to know Business Growth & Scale-Up plan examples, is actually understanding the basic of business growth strategy. Business development (BD) also known as the business growth strategy is the process which is used to point out, nurture and get new clients and business opportunities to acquire greater amounts of profitability. Business scale-up projects provide infrastructures. They will level-up and move ahead potential businesses to the next upcoming stages. A business development strategy is plan which describes the strategy your company will acquire to help the process of accomplishing that objective. This service is mostly being practiced by Medium-Sized enterprises which are willing to experience their next level of scaling.
the most efficient way to understand business growth plans is by understanding the business growth examples keep on reading to find out more.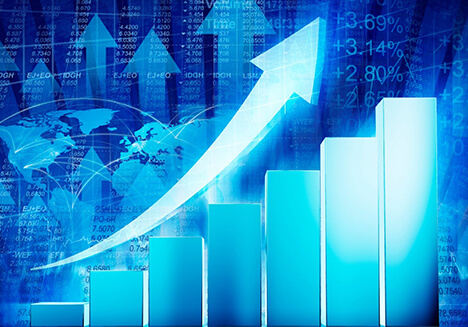 Information provided in the growth plan of a company should contain:
1. Expanding and growing opportunities
2. Marketing strategy specifications and details
3. the outline of the strategy
4. Employee's scheduling information and requirements
If you want to start your own business, read Business growth and all you need to know article.
successful business growth strategy examples
some successful examples of growth plan in real-world are mentioned below for you to understand the importance of this strategy in your business:
1. Facebook
When Facebook launched for the first time, it took a massive amount of hard work for it to take over that time's social media platforms. The Facebook's company used market penetration growth strategy to expand the use of Facebook. Facebook started by focusing on a little target customer base, then expanded the target audience over time.
Facebook began in the room of Mark Zuckerberg in the Harvard university. The first target audience of Zuckerberg was Harvard students. Once Facebook gained popularity amongst Harvard students, it gradually expanded to other colleges. This allowed the company to grow using the same success model employed at Harvard.
After Facebook gained succession amongst college studnets, it opened up to non-students. Facebook adjusted the platform so it could fit all kind of users' needs.  
2. Amazon
Amazon's retail dominance started in 1995. Amazon's company used a diversification growth strategy. Amazon was among the earliest online retailers, offering the ability to buy products online in a new sopping platform which was the internet. Here's the growth strategy process that Amazon took. It started by providing customers a larger selection of books than was available in normal bookstores. Being online, Amazon did not have any limits for shelf space. This convenience allowed Amazon to succeed over that time's largest booksellers. Amazon then used its proven model in books and expanded its field of work to electronics and other products. It continued to grow graduallt and nw, Amazon is one of the biggest online retailers.
3. Google
Google is renowned for being the best search engine, but what inspired its growth into the company now called Alphabet?
Google's company used a product development growth strategy to develop Alphabet. Google started B2C company which offered a search engine. Going from a B2C to a B2Bind of company, google did lots of work and put lots of time into changing the platform to gain the new requirements.
4. The D-Line Initiative
Scaling-up the most famous fashion brand in Iran in a three-year ongoing engagement with Business Growth & Scale-Up methods. A result was to increase the volume of profit by 3.5X in a duration of just one year.
The next level of engagement is to unlock the international market for Dorsa!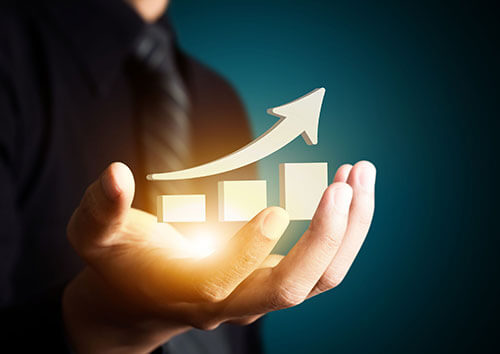 Bottom line
This service is mostly being practiced by Medium-Sized enterprises which are willing to experience their next level of scaling. Now that you know everything about business scale up and business growth, and you have learned the real-life business growth strategy examples do not overlook the importance and the effects that this service has on the improvements of your business.