business consultant rolesand responsibilities
To fully understand the management consulting roles and responsibilities we must first know what management consulting actually is.
A consulting service is basically a professional client-oriented service that provides you solutions and advice in order to help you grow your business and achieve their company's objective. A consulting firm helps you in a vast range of domains including human resources, marketing, finance, engineering, etc.
Business consultant responsibilities are in a vast domain therefore; their responsibilities include a massive range. Mainly, they get in touch with the executives of your firm and after analyzing your company with industry-specific specialists, suggest proposals that are more likely to lead to growth.
Transformation and change management work on: Marketing, Human resources (HR), Technology, Finance and management controls, Engineering, business strategy, e-business, supply chain management.
If you are looking for a job in management consulting, it's vital to understand the job description and the responsibilities.
business consultant duties
Management consultancy has many fields hence, business consultant roles and responsibilities can vary depending on the domain that a company is hiring. But there are some general responsibilities that a management consultant has:
carry out research and collect data to understand the business
interview the client's employees, management team and other stakeholders for a better grasp at their work
run focus groups weekly, monthly and quarterly and facilitate workshops
prepare various business proposals and presentations
Manage projects and programs in an effective way.
identify internal issues and form a plan for overcoming these issues and propose solutions
present all the findings and recommendations to the client and find out the best solution depending on the client's capacity and ability
ensure the client receives the necessary assistance to carry the solution out
constant communication with the client in order to keep them informed of the plan's progress and to make relevant decisions depending on their preference. If you want to know about Consulting, you can also read Consulting service in Iran article.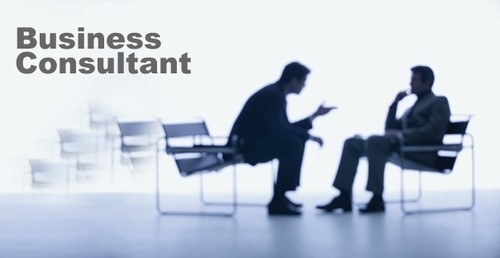 10 Skills that are needed for a management consultant
Now that we know the main management consultant responsibilities we must know that there are certain skills that a professional and qualified consultant must have:
the ability to work as part of a team
Impeccable organizational skills
 communication skills and being a people's person
creativity and innovation in proposing solutions
the ability of problem-solving and strategic planning
high ability of judgment and decision making
flexibility on adjusting the plan due to the client's request
the ability to cope with pressure and the challenges of different businesses
understanding of the business environment of Iran and the economic fluctuations and the employees state of mind.
The ability to deliver projects on-time and on-budget.
An estimated salary for management consultants
Starting salaries for starting management consultants can be a number between £25,000 and £30,000 in large and well-known companies. Although, smaller management consulting companies offer lower amounts of pay and salaries. But basically the salary of a junior consultant depends on the location and the size of the company they are working for.
Last word
Management consulting companies are a very important part of business nowadays and the need for consultants is increasing all over the world. Consulting services can be carried out on an international level for international companies hence, being a management consultant can be a full adventure despite the vast business development consultant responsibilities.